Christmas Exclusive Offer (IMF Stage 3, Baby Food: Free 1 Tommee Tippee Milk Modulator Valued $998)
$4,177.50
HiPP 3 Organic HMP Milk 800g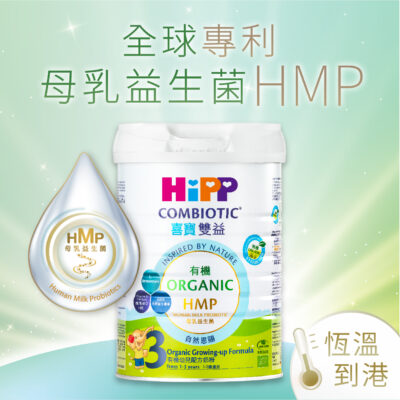 12 × HiPP 3 Organic HMP Milk 800g
HiPP Organic Baby Biscuit (4 mini packs!, 180g) [Packing upgraded!]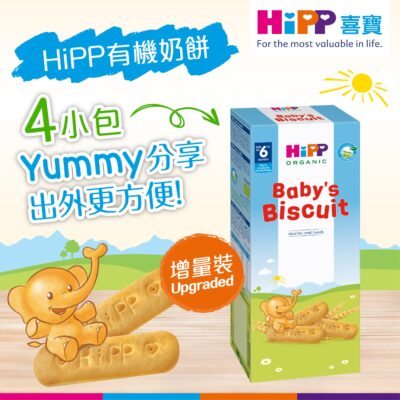 1 × HiPP Organic Baby Biscuit (4 mini packs!180g) [Packing upgraded!] Best before: 30/04/2024
Designated Organic Food
Choose one out of three
Tommee Tippee Instant Milk Modulator(FG)
Out of stock
Description
Christmas Exclusive Offer in December
When purchase:
12 cans of HiPP 2 Organic HMP Milk 800g
1 pc of designated baby food [Choose one of the three]
i) HiPP Organic Cereal Pap – 100% Rice (Baby Rice) (200g) OR
ii) HiPP Organic Children's Crunchy Muesli (200g) OR
iii) HiPP Organic Star Pasta (320g)
HiPP Organic Baby Biscuit (4 mini packs!, 180g) [Packing upgraded!]
You can get:
a FREE Tommee Tippee – Milk Modulator [Valued: $998]
Terms & Condition
1. Promotion period: from now on – 29 December, 2022
2. The whole package including gift will be shipped together.
3. While stock lasts
4. Hong Kong customers only
5. The picture is for reference only. Certain products may be subject to market supply. In the event that products are unavailable, we will substitute items using products that are of a similar value without prior notice.